Leading Indian Foods & Groceries Exporter, Distributor & Supplier.
NRG Foods is the leading exporter, supplier and distributor of Indian ethnic food & groceries all over the world. We export groceries like Rice, Atta, Lentils, Masala & Spices, Soups & Sauces, Personal Care, Kitchen utensils, Commodities, Beverages, Tea & Coffee, Snacks and many more. Our expertise and experience can easily help with your burdens of exports and imports.
We Export Rice, Atta, Lentils, spices……
Over 37 Categories &
4000+ Products
"You Name It & We Have It"
We Supply Indian Foods & Groceries
All Over The World
On-Time All The Time...
We have state-of-the-art warehouse facilities in India, Ireland, and the Netherlands. We distribute the products in the best manner following FIFO. Our multi-product warehouse storage has top-notch facilities to store frozen, chilled and all other products.
Exporting FMCG Products Worldwide
Your Best Export Partner For Your FMCG Needs.
Our main expertise is we export consolidating mixed containers of different FMCG products like food products, frozen foods, pooja articles, kitchen utensils, handicrafts, cosmetics and other products as per the customer's requirement.

You can have a tension-free business with us. As all our products are nutrition…

We can purchase a bulk quantity of goods directly from India in consolidated containers…
Our Certifications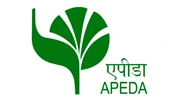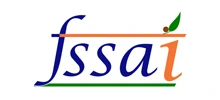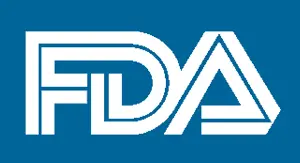 We understand the importance of approaching each work integrally and believe in the power of simple and easy communication.
Leaders in Exporting, Distributing & Supplying
We are the global leaders in Exporting, Distributing & Supplying Indian Foods Brands, FMCG, Goods and Groceries having offices & warehouses in India, Ireland and the Netherlands bringing Indian brands to the world and creating a niche market with its worldwide suppliers, retailers, wholesalers and distributors customer base for the past 15 years. With its 70+ experts' team having dealt with 14+ countries, over 350+ containers of business and association with 80+ brands.
NRG Foods Pvt. Ltd.

Phone: +91810611 6688 / +916309068222
Address: H-no-7-145, Nagendra Nagar,
Habsiguda, Hyderabad, Telangana, India.
Hours: Mon-Fri: 11 am – 8 pm
NRG's Indian Imports Ltd

Address: Unit 6, Finglas Business Centre,
Jamestown Road, Finglas, D11RD90, Ireland.
Hours: Mon-Fri: 9 am – 6 pm
NRG Imports B.V
Phone: +31 6 308 817 28
Email:
info@nrgimports.nl
Address: Loodstraat 33-35, 2718 RV,
Zoetermeer, The Netherlands.
Hours: Mon-Fri: 9 am – 6 pm
About NRG Group
NRG Foods, Pvt. Ltd. India is a rapidly growing Global FMCG & EXIM (Export-Import) company with offices and stores across India, Ireland and the Netherlands that are bringing Indian brands to the world, and creating an industry which serves South Asian communities spread all around the world. NRG Foods dealing with its international suppliers, wholesalers, retailers and importer's customers over the last 15 years. The company has a 70+ expert team that has worked with more than 14 countries, more than 350 containers of business and affiliation with more than 80 brands.